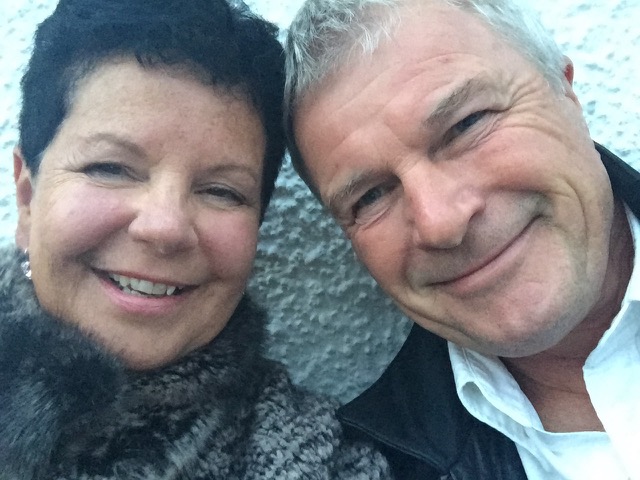 J K LAMB AUTHORS
John and Karen welcome you to our website. We are both quite new to writing books and only began about 5 years ago. We enjoyed the experience so much that we continued and have now published eight books of differing genres to begin to discover our 'niche'.
We wrote our first few books together, before recognising that we both preferred different genres, Karen choosing Romantic fiction and John choosing Thrillers.
Below are details of our books that are all available either on Amazon books or 'e' books on Kindle.
PLEASE CLICK ON THE BOOK PICTURE TO BUY.
You can contact us by email:- jklambauthor@gmail.com if you want to make any comments or require some information.
We really hope you enjoy our books and would appreciate any comments or ratings you feel are justified. Thank you.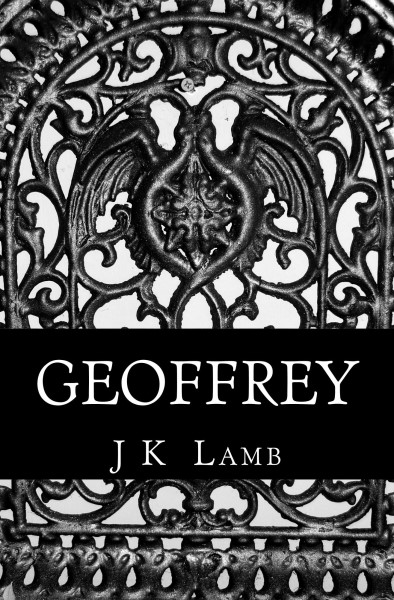 CLICK TO BUY
GEOFFREY.
Why would 'Constance' travel between the exotic 'powerhouse' of the ancient Assyrian and Roman Empires, only to finally journey to the wild, inhospitable and barbaric lands of Northumberland?
This is a story based on Geoffrey Chaucer's Man of Law's Tale from The Canterbury Tales and tells of the travels of 'Constance'. The question is, what secret was Chaucer trying to tell in this unlikely journey and where 'Constance', suggested as being one of the most recognised biblical artefacts, continues to be hidden to this day. The book also reveals that to conceal this and other secrets disguised in his historical Tales, Chaucer was murdered.
GEOFFREY is a work of fiction, but entirely based on true facts and history. It is written to be in keeping with the time and style of Chaucer, this results in many elements that are war mongering, violent, anti-Semitic, bawdy, rude, lewd and much of the humour is quite dark. I don't apologise for this, as it is a true historic and cultural reflection of events and beliefs of that era. Unfortunately, as shocking as some of these happenings are, it will perhaps make the reader question how little, in many ways, things have changed!
This is a fascinating, surprising and page turning read.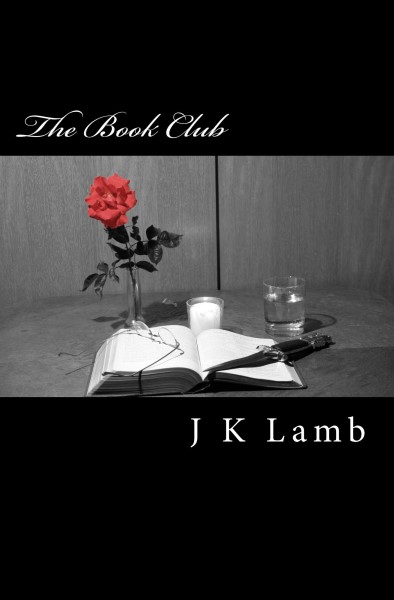 CLICK TO BUY
THE BOOK CLUB.
A group of university students hold a Book Club once a month, essentially as another excuse to eat takeaway food and drink copious amounts of booze on a Friday night.
The latest 'Book of the Month' is titled 'Geoffrey' and they are highly critical as it failed to exploit the powerful relics highlighted in the book, a missed opportunity in their opinion. One of the students suggests that since they have all become such expert literary critics, they should each write a short story to show how these relics could have been used in a more exciting and dramatic way. In the drunken discussion that follows, some simple rules are agreed; the most important being that each story should include the murder of one of their friends!
When the stories are told, tensions begin to develop and ultimately one of the students is murdered in a way that had been written and predicted in one of the student's stories.
The book is filled with great story telling, fascinating and intriguing content, all with an undercurrent of malice!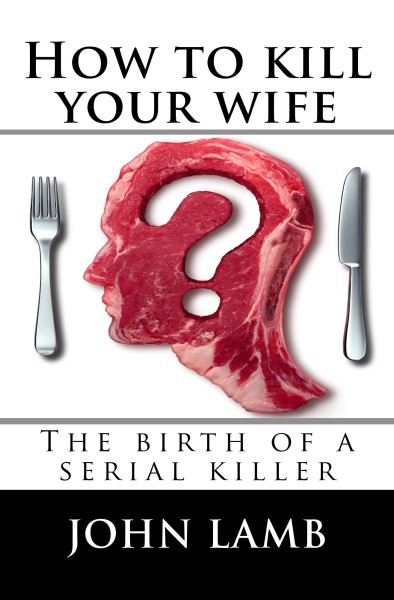 CLICK TO BUY
HOW TO KILL YOUR WIFE.

Philip Chambers is a normal man with a normal job, living a normal life in a normal house. He has a normal wife, two normal children and three normal grandchildren. His life is perfect, or so it appears.

Philip however, is not as normal as everyone thinks he is and the book title 'HOW TO KILL YOUR WIFE' says it all. Or does it?

This is a most unusual psychological thriller that will have the reader turning pages, wondering how much worse things could get and what could possibly happen next.
CLICK TO BUY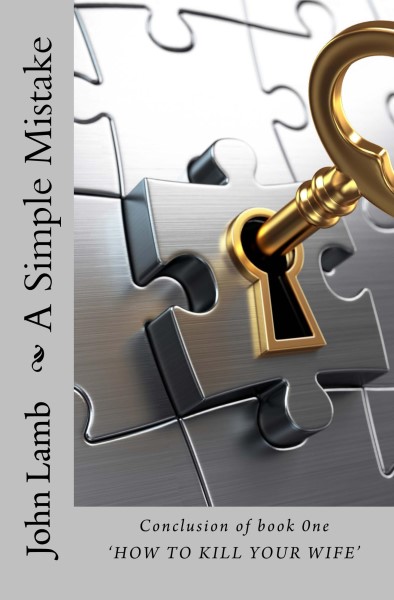 A SIMPLE MISTAKE.
A simple mistake is all it takes to finally end Philip Chamber's campaign of revenge that has made him a prolific serial killer.
'A Simple Mistake' is the conclusion of the drama that began with Philip's efforts in 'How to Kill Your Wife' where he planned to murder his wife Jennifer, because he discovers she has deceived him for years.
In this latest book, Philip has found a new love; a vibrant woman called Caroline who has recently mourned the death of her husband and mother. He becomes torn between his 'mission' of revenge against those he holds responsible for the ultimate death of his wife Jennifer, and the risk of losing Caroline if he continues and is caught.
Philip has always been most particular and careful, never leaving any evidence at any of the scenes, which has left very little for the lead Investigator, DCI Stewart Hunt to follow, other than a few clues that are deliberately left, and the DCI's career appears to be finished.
Readers have commented that both 'How to Kill Your Wife' and 'A Simple Mistake' are "compelling and exciting reads," and all agree "the ending was an unexpected surprise."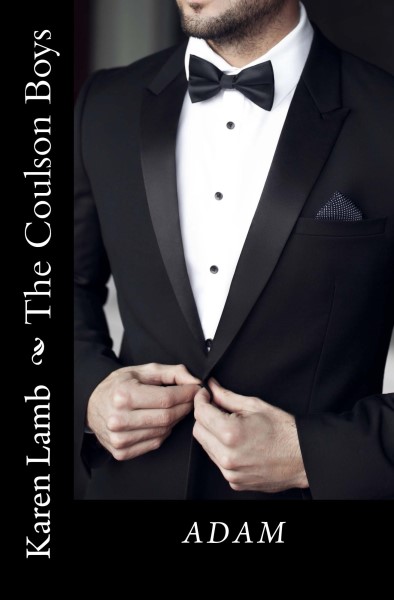 CLICK TO BUY
ADAM

Adam Coulson is the eldest of four brothers, his high profile and fast life in the city, working as a top financial advisor, is no longer rewarding and he realises he needs a change; a new challenge. His boss believes he is simply suffering from 'Burn Out' and suggests a year's sabbatical to clear his head. Adam travels to India and trains to be a yoga teacher, returning rejuvenated and ready to live a more meaningful life, far away from the trappings of London.

He ventures to a remote part of Northumberland and meets a woman who turns his bachelor world upside down, making him question what he truly wants; and it's not what he is expecting!

Enter 'stage right' the grieving, beautiful widow Claire who has given up on love and life. Is Adam the man who can heal her broken heart and is she the one who can make him finally settle down, even though she thinks she is too old for him? But life has a funny way of showing us options we never imagined possible. The book is full of fun with delicious twists and turns but remains reassuringly true to all romance readers' hearts.

This is book one of a trilogy involving the ruggedly handsome Coulson boys; they have the capacity to make women's hormones 'scream' with just one look.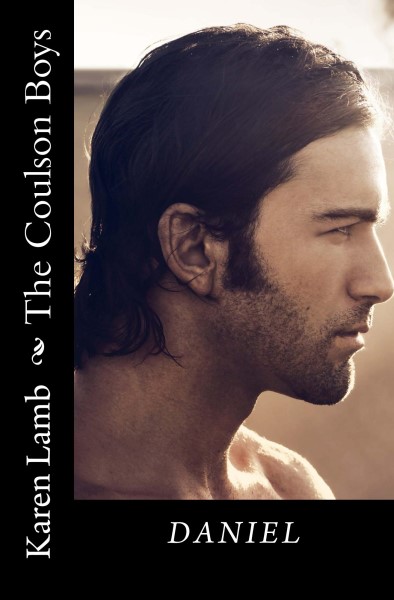 DANIEL

The Coulson brothers continue to search for love, not necessarily in the right places and find themselves once again in trouble in this the second book of the trilogy.

Daniel still isn't sure what he wants to do, until unexpected opportunities come his way. Is he ready to radically change his life for the love of a woman?

There are menacing forces trying to stop him, his journey has many ups and downs. This is the second book in the trilogy of 'The Coulson Boys' and things are about to get messy!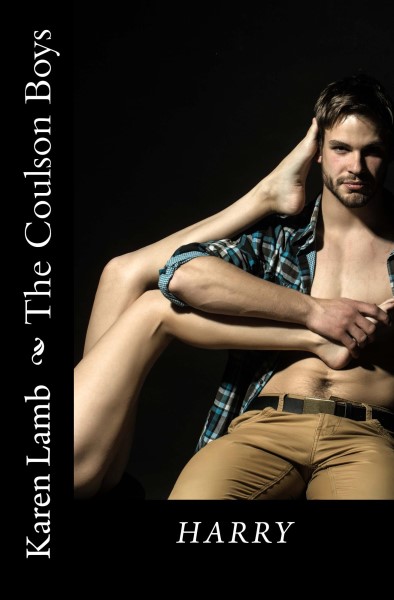 THE COULSON BOYS (HARRY)
This is the final book in the trilogy "The Coulson Boys".
Harry is considering joining Adam and Daniel on the remote Isle of Skye. There are also two women who are tempting him to make the move; one of them is about to stab him in the heart, the other is about to capture his heart.
This book draws together the bond that brothers have with the lure of the Scottish Isles and its hidden dangers which are a recipe for blood, tears and spell binding 'happy ever after' love.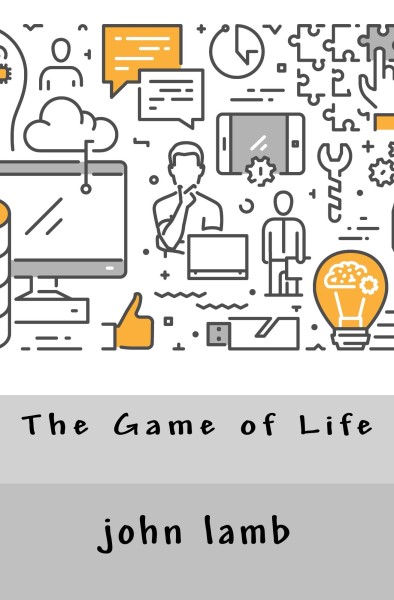 THE GAME OF LIFE

This is a self help/inspirational book that we hope readers will appreciate.

It's not about God, saints, angels, ascended masters or any other magnificent beings. This is about you and how you make your life choices and how the influences around you shape and mold these choices, whether you like it or not.

We will not dwell too long on your upbringing, education, religious beliefs, but they do need to be considered and the influences they exert over how you think and your personal life. We will focus very much on who you were, who you are now and who you want to be. The mission is to illustrate your uniqueness and how you can use that to gain the confidence through knowledge and experience to improve your life.

Life is a very serious subject filled with many emotions. Changing your life is therefore a very difficult, emotive and challenging task that warrants a great deal of consideration and effort. Despite this, people often use the phrase "I'm going to change my life" in a flippant, thoughtless way, usually when they decide they are going to diet, stop drinking, go on a personal development course or yoga retreat. All fine things to do, but they will not 'change your life'.

We have tried to deal with this subject with the gravity it deserves, but in a light-hearted way, to illustrate the complexity of the subject and the effort actually required to live your life and to change it, hopefully for the better.

We have also tried to stretch and stimulate your mind into thinking beyond your rigid 'training'.
CONTACT US AT:- jklambauthor@gmail.com